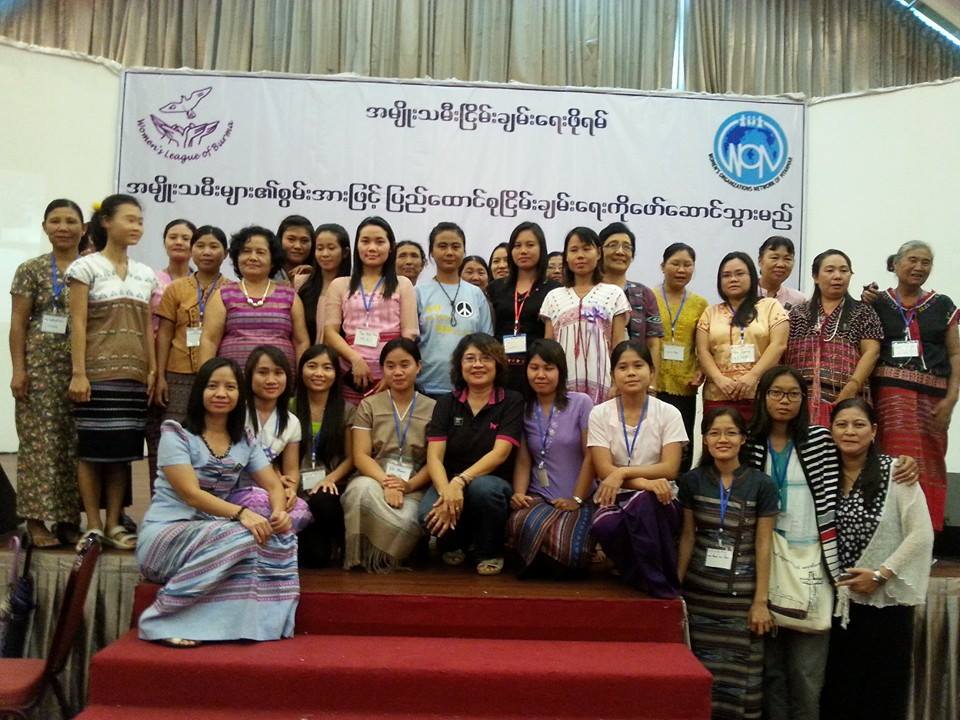 KWO was proud to learn in September that P'Doh Naw Zipporah Sein, has been honoured with a Peace Award by the Women's Organisations Network (WON) of Burma. The award was presented on the 20th September, 2014, during the recent Women's Peace Forum held in Rangoon for 2 days and organized by WON and WLB. The Peace Award recognizes Zipporah's commitment to achieve peace in our country. Another Peace Award was presented the same day by the WLB to the Arakanese woman leader and peace activist, Saw Mra Raza Lin. The Forum was attended by more than 340 women from all over Burma.
P'Doh Naw Zipporah Sein is a past Secretary of KWO and is currently the Vice Chair of the KNU. Our current KWO Chairperson, who was present at the Forum, was able to accept the award on behalf of Zipporah and to read out her speech. P'Doh Naw Zipporah Sein sent an acceptance speech which inspired and excited many women present and illustrates her approach to peace making. Read it here below in English.
Speech by P'Doh Naw Zipporah Sein
(Vice Chairperson of Karen National Union)
September 20th , 2014
Honorable Women leaders, Colleagues, Sisters and Friends ,
I am very happy to hear I have been selected to receive the Women's Peace Award in Burma.
I am sorry that I am not able to receive the award in person at this special event today. I would like to thank all my supporters, women leaders, sisters, and colleagues for this honor that you give me today.
I feel I am not a special person and I am only one among many women who work hard for peace. I will gratefully accept this award in recognition of the true value of the work to achieve peace, and the commitment and efforts of all women.
I accept this Award with humility on behalf of all the women in Burma who struggle for our Rights, our freedom, our peace and our justice. I accept this award particularly on behalf of my indigenous and ethnic sisters who have suffered so much and so long under the rule of military Regimes.
No matter which ethnicity we come from, we are all women in this country and we have all suffered and continue to suffer from a lack of peace and security in our land. We all seek peace and justice and we desire to see reform and change in our country.
We are impatient to see an end to violence against women, and an end to the suffering of the people. We want to see real peace and justice to our country.
Peace for women goes beyond just the end of war and fighting. True Peace for women includes Justice, Security, Non-Discrimination, Democracy, Respect for Human Rights, Protection of our Environment for all the people at all times. This is the only peace that our women are seeking and that we fight for.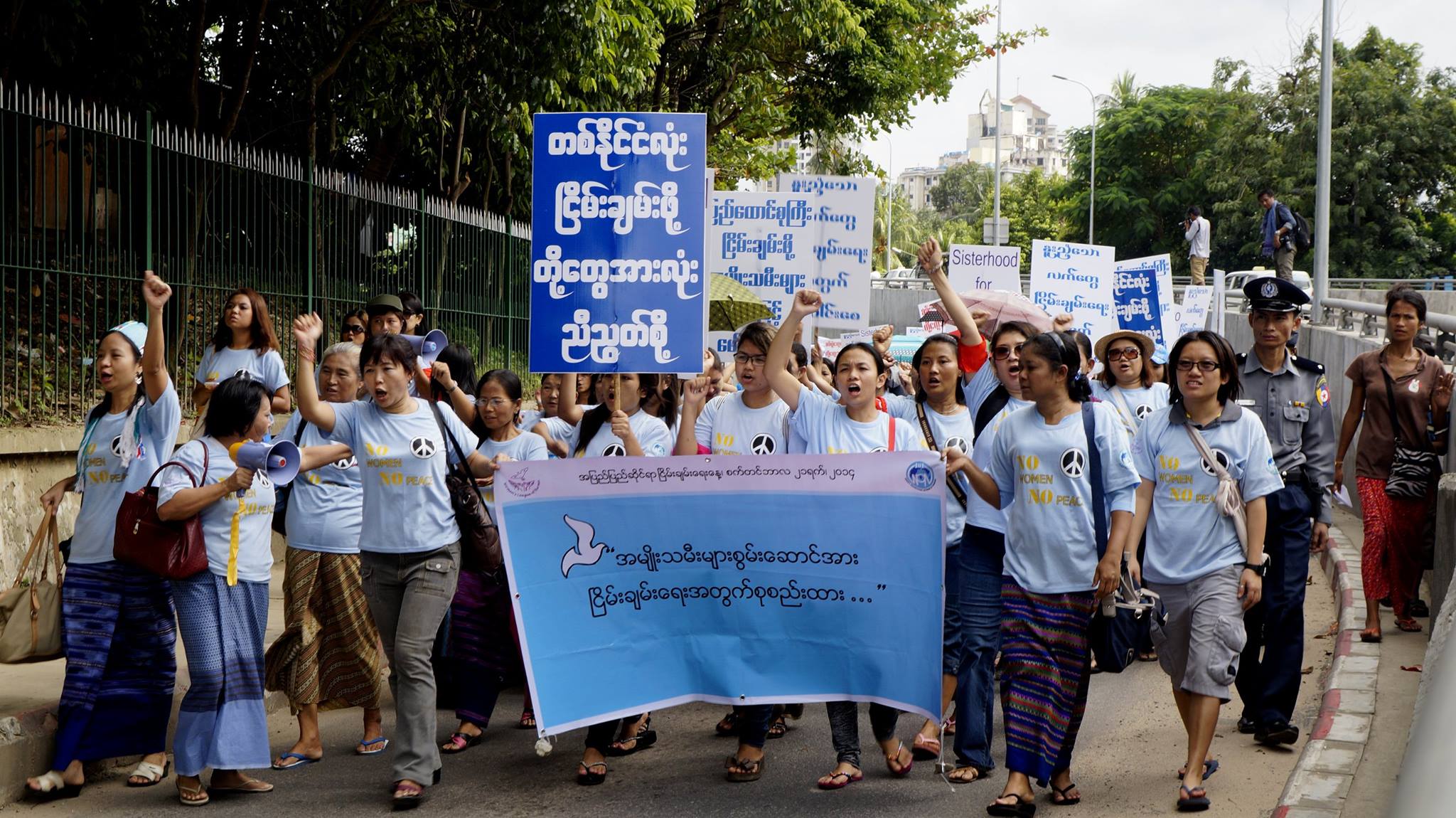 Men create Wars, but Women make peace. Women are peace makers in the family, in society and so we are in our country.
Peace in Burma needs the efforts of Women. It needs our strength and our power to care and our point of view. Peace making that is based only on short term rewards and economic development will bring only more conflict and violence. For genuine and sustainable peace I demand that the power brokers of the peace process in Burma today accept and welcome the full participation of women. It makes me so sad to see how women and our concerns are ignored and kept outside of the Burma peace process. There are no women at all in the government's negotiation team. All of us today want to say that this is unacceptable. Men and women suffer in war. So men and women must create peace. We must be equally represented at the Table For Peace.
Today we are in a dangerous but exciting time. We CAN achieve real peace in Burma. But we still need to travel far to get there. Our country will not get it without us! Let's hold hands and together move forward to see real change and real peace in Burma.