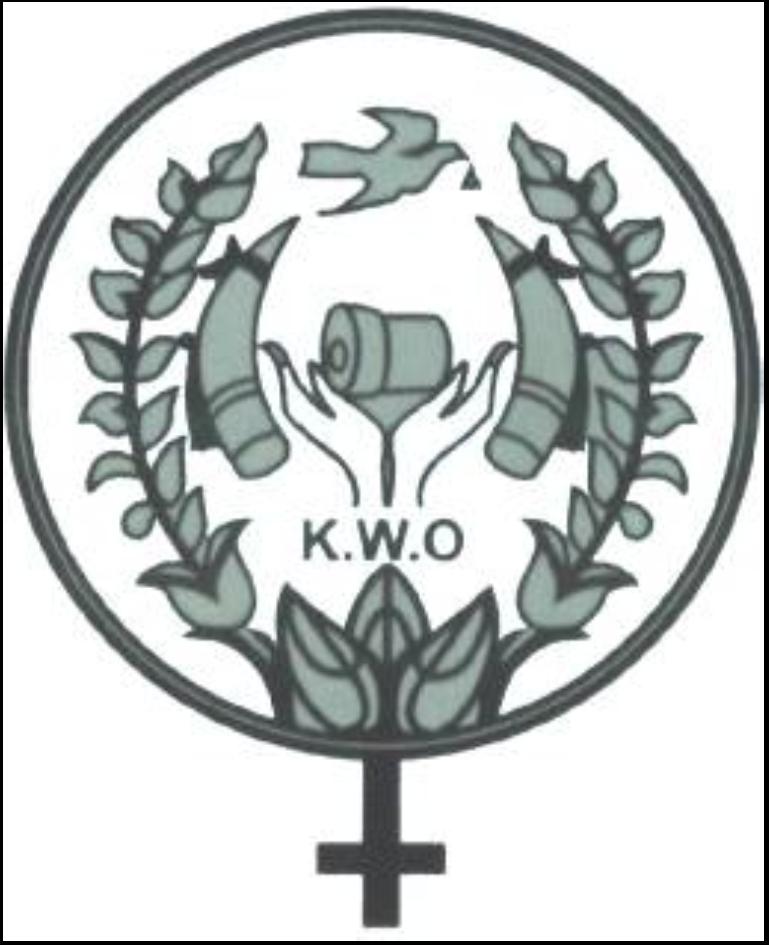 Karen Women's Organization
Statement in Support of the Karenni Students' Protest Against Burmanization
12th February 2019
The Karen Women's Organization calls on the NLD Government and the Burmese military-run police to show respect both for indigenous history and for peaceful protest.  We believe that before we can have true peace in our beloved land we must have mutual respect for our differences and for those things that hold us together.
The Karenni youth have taken a courageous stand against the placement of General Aung San's statue in the Karenni capital, Loikaw.  We as fellow indigenous women understand that Burmese ethnic people hold the General as a hero of their people and the father of their independence.  This is not how the indigenous people of Burma view him.  He was a General in the Burmese Army.  The same Army that attacks civilians, uses rape as a weapon of war and burns villages.  The same Army that has forced millions to flee our homeland over the past 70 years.  The same Army that causes many of our people to live in poverty and in refugee camps.
We have our own heroes who we would like to see in bronze in the center of our towns.  We have been prohibited from honoring them in this way.  We cannot have a country that continues to hold one ethnic group above all others, only honoring their history while suppressing ours.  We need to respect each other every day.  The Karenni youth have shown how divisive the aggressive actions of the NLD government and military are.   They are not the first to object to honoring General Aung San in ethnic areas within Burma.  There was the protest against naming a bridge in honor of the General.  There have been objections raised to put up statues in other areas. It is time for the Burmanization of our country to end.  We have many indigenous groups who have a right to a voice and have heroes worth honoring. We want peace to move forward not provocation by those who want to hold us back or make us disappear.
We call on the police to stop interfering with violence against peaceful protest.  There have been 55 youth and students arrested and charged in the past 8 months for speaking their truth.  They should be granted this basic right of assembly and protest.  They face the prospect of long sentences and large fines.  All charges should be dropped immediately.
We call on the NLD to listen to the local voices and remove the statues of General Aung San from ethnic areas.  The NLD and the Burmese Military should act in the spirit of the Panglong Agreement General Aung San entered into.  It promised autonomy for ethnic people in a federal democracy.  The best way to honor him today is to grant those rights to the indigenous people of Burma. It is time to recognize the strength in our diversity and the wonderful country that diversity could build if we treated each other with basic human dignity.
We want peace to move forward.  These actions would be an olive branch to the indigenous people of Burma.
For more information please contact the Karen Women's Organization at: [email protected]